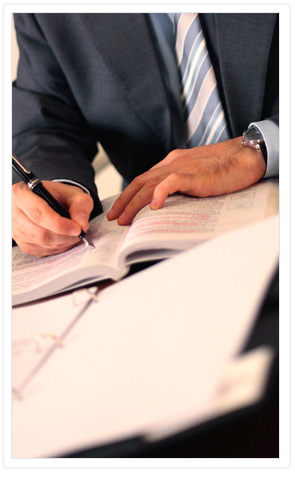 After many years of intensive legal work, we opened our offices in 2006 to provide excellent and personal
legal services
.
As economies grew, so did personal wealth and it was invested sometimes faraway from home, if for pure economical reasons and if for cultural and other reasons.
In these times of economical struggle, versatility of the legal arena and globalization, one must put in the proper efforts to seek his rights or defend his wealth.
For these tasks multi-linguistic capability and vast experience in the legal profession are essential to promise success.
As these combined are hardly found in small law offices, we present a unique capability in rendering services to foreigners in the complex legal world in Israel.
If you feel that your legal issues in the Israeli law require the full attention of legal council with over 20 years of intensive practical experience, and you would like to receive these services directly and without any interface between and your
english speaking lawyer
in Israel, than we will be happy to assist you.
Our policy is to be out of the air-conditioned offices, to do the extra mile to find a solution for our client, to seek witnesses, documents, experts, all needed to find relief for our client.
We will consider all the facts, discuss with the client all doubts and try to present our arguments to the best.
Our offices work for some years in a "paperless" environment as shown on webpage "
contact us
". Our clients are well informed on every activity in their matter. Original documents are kept in a matter to insure discretion.
We are constantly on line as for technical tools put into use to keep up with and to answer to the complex problem of different time zones.
Our clients receive copies of all files in his matter to insure maximum control over the activities on the client's behalf.
We have the linguistic capabilities to render full services in
German
and English. Some modest capabilities in French are available. For Russian speaking clients we participate with Russian speaking lawyers to ensure that all of our communications with the client are fully understood.
If necessary we seek the guidance of experts from outside the legal world (land evaluator, engineers, psychologists and PR experts etc.) to give full advice on professional questions that arise and demand a broader point of view on the client's matter.
As in some matters the client is confronted with the Public Authorities in Israel (General or Municipal) we ensure to demand quickly the immediate,
fair approach
and
equal treatment
without prejudice
.
By saying all this, we would like to emphasize that we strongly believe resolving legal disputes in more friendly ways, considering all aspects on the client's part. We fully recommend ADS and Mediation.
At the bottom line, we will do our best to assist our client in this complex arena, to safeguard from risks and to bring our client to save harbor.